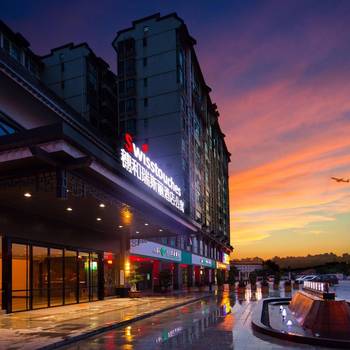 Opened in 2017, the Swisstouches Hotel Residences offers travelers a pleasant stay in Guangzhou, whether for business or leisure purposes. This property features Free in-room Wi-Fi.
With Baiyun International Airport just 7km away and Guangzhou East Railway Station only 29km away, transportation is very convenient. In addition, Renhe Metro Station is just a short walk away.
This hotel makes a great place to kick back and relax after a long day of sightseeing. Airport pickup can be arranged by the hotel upon request.
Germaphobes can rest easy - the level of cleanliness is highly rated at this hotel. For guests traveling on business, this hotel is consistently one of the most popular choices.